Have you ever wanted to remove a background to manipulate or combine images? Even if you don't have Photoshop, there is an easy way to remove backgrounds. This time, we will introduce a website and handy background removal software that allows anyone to remove backgrounds with one click.
Part1. What is background removal?
Background removal is a technique for making the background of an image transparent except for people or objects. In the past, it was common to remove backgrounds manually using Photoshop, etc, but now there are more ways to remove backgrounds automatically using AI techniques.
Part2. Websites for removing backgrounds
Introduction to AILabTools
With its fast processing and numerous image editing options, AILabTools makes background removal a breeze.
The main editing functions available with AILabTools are listed below.
All functions are automated using AI technology, so even people who are not good at image manipulation can easily remove the background of an image.
Steps to remove backgrounds with AILabTools
I will explain how to use AILabTools and remove the background of an image.
Step 1 Visit the website, select the background removal function in the AI solution, click on start now and enter the AI image editor.
Step 2 Select the image you want to remove the background from the "Upload Image" section.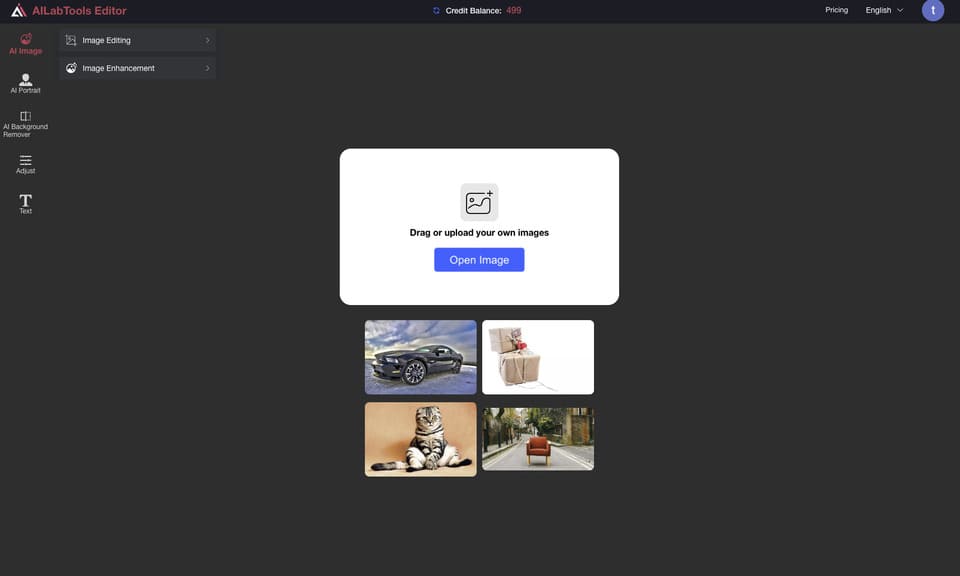 Step 3 Select a different mode depending on the subject of the image to be processed.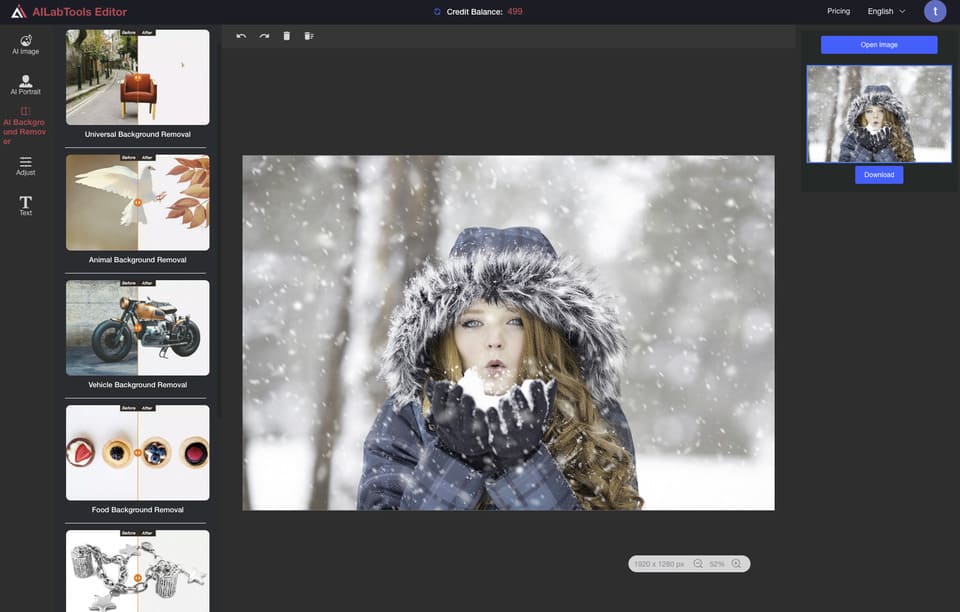 Step 4 The AI process will take a little while to complete, depending on the size of the image, the waiting time will vary, but will not exceed 1 minute at most.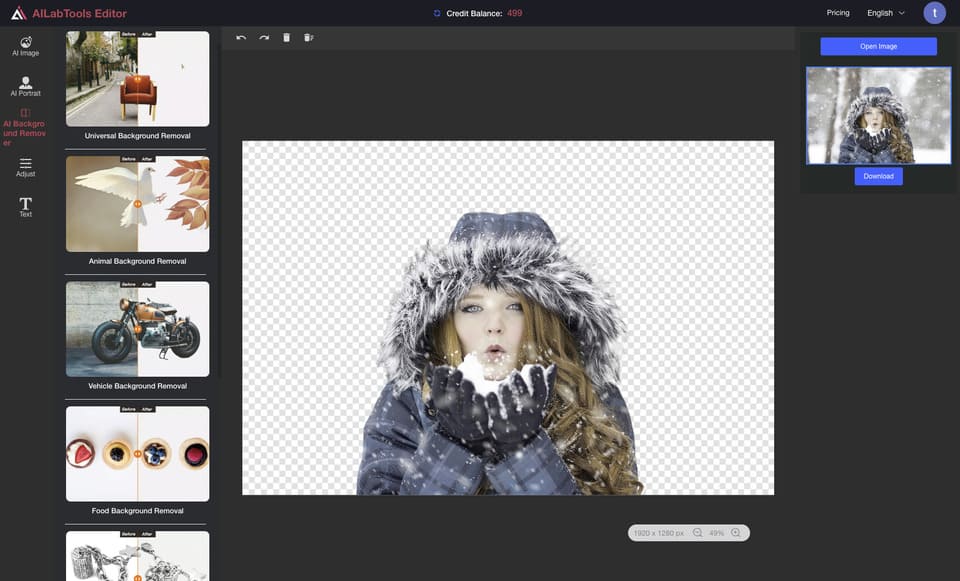 Step 5 Download the image with the background removed
The benefits of using AILabTools background removal
High accuracy in background removal processing

Different modes can be selected depending on the subject. For example, in images with people and vehicles, it is possible to select whether to keep the people or the vehicles depending on the mode, which is unique.

With numerous AI tools, in one editor you can do all kinds of editing of images, without the need to change tools repeatedly.
Disadvantages of using AILabTools background transparency include
Login required to use
Part 3. Tips for perfect background removal
Here are some tips on how to remove the background more neatly.
(1)Don't blur the subject
Blurring the main person or object in a photo can make it difficult for AI to recognize the background.
(2) Make light and dark easy to understand
The AI may have difficulty recognizing the background of an overall dark photo or overexposed image.
(3) Zoom in on objects
If the target object is shown large and clear, it is easier for the AI to recognize the background, and therefore the background removal process will be performed more beautifully.