Cartoon avatars are really fun and creative, and with the number of selfies available today, you can use cartoon avatars to make a unique impression. Cartoon avatars are attractive and can be used for specific designs, such as collages of cartoon avatars in magazines or other printed materials. All this is just a click away with the AI Image Cartoon Converter.
Creating your cartoon avatars with this simple online tool is fun and exciting, and you can upload them to your social media profiles such as Facebook, Pinterest, Twitter and more. You don't need any photo editing skills to cartoonize your photos. Simply upload your photo to the website, select the cartoon style you want to convert, and it will be converted automatically. Then save the picture to your device and upload it to your profile.
Introduction to AILabTools Cartoon yourself
AILabTools Cartoon yourself uses advanced adversarial generative network technology to break through the "next-dimensional wall" with one click, retaining user characteristics in multiple dimensions to achieve the effect of a thousand faces; with a variety of cartoon style image migration, generating highly adorable cartoon faces with artistic aesthetics for users. Nearly 20 cartoon effects, including Pixar, 3D cartoon style, angel, devil, ukiyo-e, American comic style, pop style, Japanese comic style, Chinese comic style, retro comic style, more comic style, hand-drawn style, pencil drawing style, artistic effects, etc.
How to use AIlabTools Cartoon yourself to create your cartoon character
Cartoon yourself is based on deep learning and trained on a large database of comparative sample photos to automatically create cartoon characters online. The whole process is very simple and quick. You can have fun and incredible cartoon photos in seconds. So let's see how to turn your selfies into cartoons.
Step1: Open the official AIlabTools webpage, select Cartoon yourself from AI Solutions and click "start now" to upload your selfie or any photo you want to turn into a cartoon.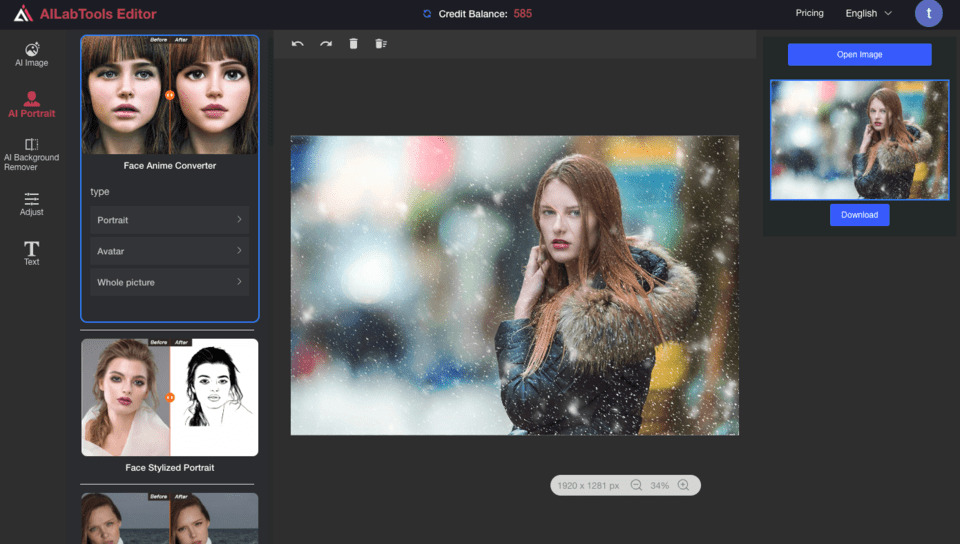 Step2: Choose the type of Cartoon you like. There are three categories, portrait, headshot and full body.
Portrait: only your face is converted to a cartoon. The rest of your face is not converted

Headshot: automatically crops the part of your face and converts it into a cartoon

Full body portrait: converts the whole photo into a cartoon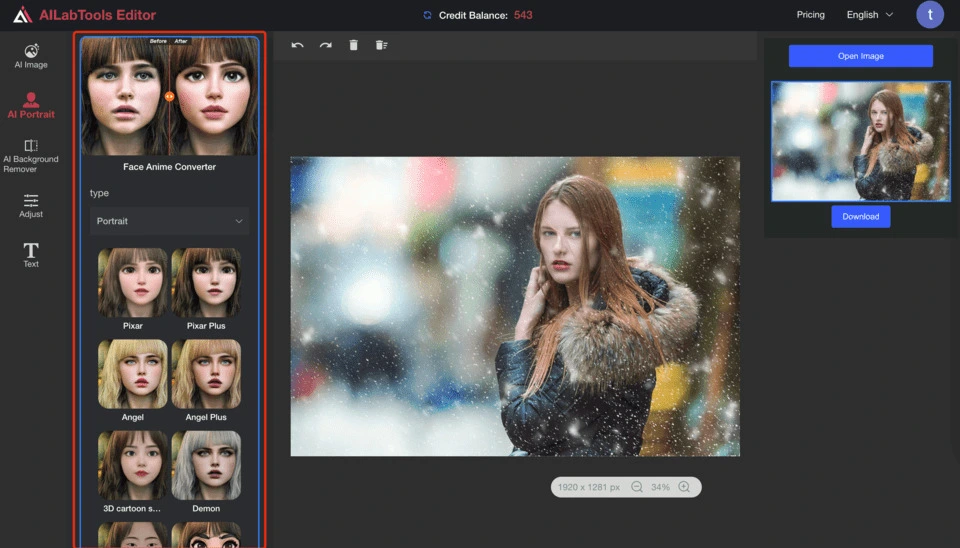 Step3: Wait a moment for the AI to automatically process the photo into a cartoon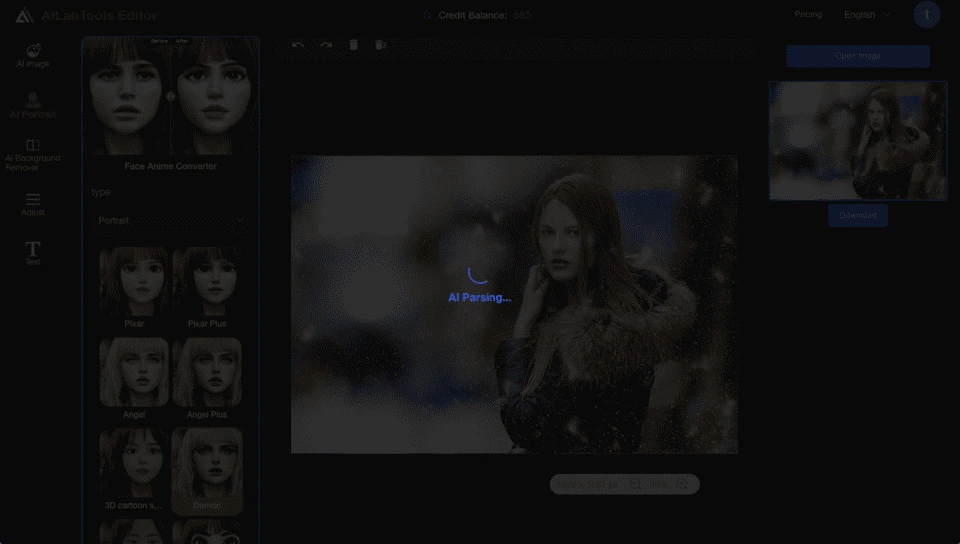 Step4: Click the Download button to download the generated cartoon image; at this point, the face-to-cartoon conversion is complete.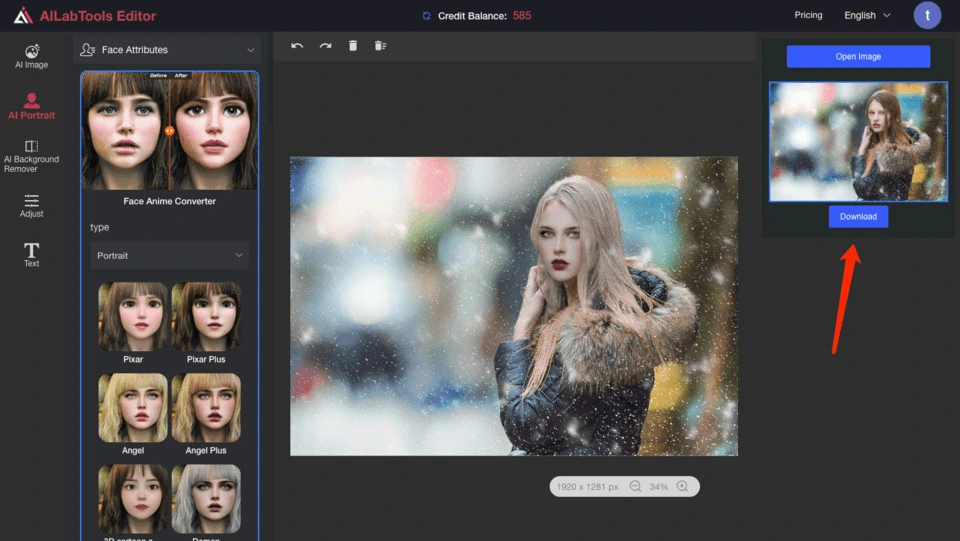 Why choose AILabTools?
AiLabTools Cartoon yourself is designed to be user-friendly, so you can create fun and funny cartoon images of yourself in just three steps. Plus, you don't have to worry about exposing your privacy and data by uploading selfies. Your uploaded photos will be permanently deleted from our servers within three days, and no one else can access them. 
Not only is it an online tool, but it also supports face-to-anime conversion API calls, making it easy for developers to make their own products.